Arbi-Table Talk with Arbitrator Theo Cheng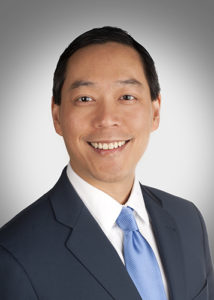 Please join us on April 8, 2021 at 10am Pacific / 1pm Eastern for a one hour special Arbi-Table Talk with Arbitrator Theo Cheng and Professor Amy Schmitz.
This event is open only to Arbitrate.com basic, premium and featured members — if you are in those groups, look for an email just before the event with access information; if you're not, please join us at https://arbitrate.com/membership to ensure you get the invitation.
This should be a great conversation, and we hope to see you there.
The Great In-Person/Remote Debate: Whether and How Considerations Have Changed
With the pandemic as a catalyst, parties, counsel, and tribunals began considering whether to convert previously scheduled and anticipated in-person evidentiary hearings to a remote format, using any one of the many available video teleconferencing platforms (e.g., Zoom, Microsoft Teams, WebEx, BlueJeans). In the beginning, there was much resistance from dispute resolution professionals, principally due to an unfamiliarity with the technology and inertia – a preference for conducting hearings in the manner in which they were accustomed. Whether and how a tribunal can and should compel remote hearings over the objections of one or more participants became a much debated subject.
Now, over a year into the pandemic, and with a vast majority of the population potentially being vaccinated in the coming months, what, if any, of those considerations have changed? What lessons or take-aways have we gleaned about conducting remote hearings? Join us for this inaugural Arbi-Table Talk, sponsored by Arbitrate.com and led by Arbitrator Theo Cheng, that will engage attendees in a peer-learning environment to begin a conversation about the many differing perspectives on this issue and explore how evidentiary hearings might be conducted once the pandemic subsides.
About Theo Cheng
Theo Cheng is an independent, full-time mediator and arbitrator, focusing on commercial, intellectual property, entertainment, technology, and employment disputes. He is a member of Resolute Systems' Employment and Commercial panels of arbitrators and mediators, the Commercial and Large, Complex Case mediation and arbitration rosters of the American Arbitration Association, the Panel of Distinguished Neutrals of the CPR Institute, a FINRA arbitrator, and an arbitrator and mediator for several federal and state courts. He was also appointed to the American Intellectual Property Law Association's List of Arbitrators and Mediators and the Silicon Valley Arbitration & Mediation Center's List of the World's Leading Technology Neutrals. He was inducted into the National Academy of Distinguished Neutrals in 2019.
Theo has conducted over 500 arbitrations and mediations involving commercial and business disputes, breach of contract and negligence actions, trade secret theft, employment discrimination claims, wage-and-hour disputes, and intellectual property infringement contentions. The New Jersey State Bar Association Dispute Resolution Section presented Theo with the 2020 James B. Boskey ADR Practitioner of the Year Award, and The National Law Journal named him a 2017 ADR Champion.
ARBITRATION IN TODAY'S NEWS
View all